As a business owner, you should know that social media is an important part of your marketing mix. But what type of content should you create? And once you have a general idea, how do you make sure your content looks great and gets seen by as many people as possible? In this guide, we will answer these questions and give you tips on how to create high-quality social media content that gets results.
The State of Social Media Marketing in 2022
Social media marketing is always changing. What worked last year may not work this year, and what works today may not work next year. To stay ahead of the curve, it's crucial to understand the current state of social media marketing and where it's headed in the future.
Here are some stats that show the situation with social media advertising from the businesses' side:
83% of marketers use social media to reach their audiences. (Statista, 2020)
73% of marketers believe their social media efforts brought results. (Buffer, 2019)
Only 49.1% of companies have a documented social media strategy. (Buffer, 2019)
Now, let's look at the numbers from the users' perspective:
As you can see, social media is a powerful tool for businesses of all sizes. If you're not using it to reach your target audience, you're missing out on a huge opportunity.
Types of Effective Content on Social Media
First, let's take a look at what type of content works best on social media. Stories, Reels, and shoppable posts are all great options that can help you engage with your audience and promote your products or services. But which one is right for you? It depends on your goals and what type of business you have. Let's dig deeper.
Text-Based Posts
Text-focused posts lie in the core of social media networks. Although they have stepped back in the age of videos, you can use text posts to share longer updates, announcements, blog articles, or product details. However, these posts still need pictures to draw attention on platforms like Facebook, and proper structuring.
Photos with Catchy Captions
Photos and pictures have taken the torch, and still work great in users' feeds. Images are a great way to show off your products or services in a visually appealing way. You can also use photos to showcase your team's personality and make announcements that draw attention in the feed. Don't forget to join pictures with a relevant caption to really hook the audience.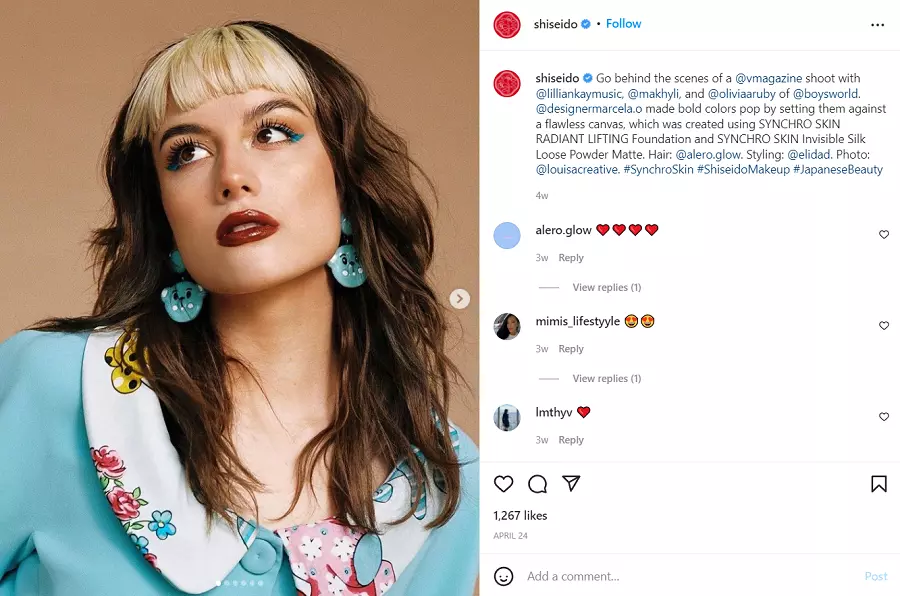 Instagram Stories
Stories are short, ephemeral pieces of content that disappear after 24 hours. They're perfect for sharing quick updates or behind-the-scenes looks at your business. Stories are also great for running promotions or giving your followers a sneak peek at new products or services.
Shoppable Posts
Shoppable posts are a relatively new type of post that allows your followers to purchase goods directly from your social media profile. You can place links that lead to your online store, so that your customers don't waste time browsing for your products. Shoppable posts are also ideal for driving traffic to your website.
Videos
Videos are one of the most popular types of content on social media because they are used across multiple platforms. Each channel that uses video has its own peculiarities and formats, for example:
Shorts and long-form content on YouTube
Instagram Reels, feed videos, and Stories
Short clips on TikTok
People love watching videos because they're entertaining and informative at the same time. You can use videos to introduce new products or services, show off your brand's personality, or educate your audience. Depending on your goals, target audience, and line of business, you can choose the type of video content that fits all of these the most.
How to Come Up With Ideas for Viral Content
Now that you know what you can create for social media, it's time to start brainstorming ideas for your own posts. To come up with ideas for viral content, there are a few things you can do.
Get Inspired
Inspiration is a big deal in content creation. Think of the things that get you inspired: listen to music, go for a walk, drink coffee, or check out your favorite bloggers. Something may catch your eye and get things rolling. Interestingly, Pinterest is a great place to find inspiration for social media content. Subscribe to several boards or create your own mood board that will help you get through creator's block
Research the Competition
One of the best ways to come up with ideas is to research the competition. Take a look at what other businesses in your industry are doing on social media and see if you can find any gaps in their content. If you can identify this gap, you may be able to fill it with your own content and get ahead of the competition.
Analyze Trends
Another great way to create something cool is to follow trends. See what's popular on social media and try to come up with a unique take on it. You can also use trending hashtags to reach a wider audience and get more exposure for your business.
Do SEO Research
SEO research is a great way to see what internet users are actually interested in. With Google native tools or third-party software, you can find out what people are searching for on social media and see if you can create content that meets their needs.
Ask Your Audience
Another great idea to find out what your audience wants is to ask them. You can use polls and surveys to get feedback from your audience, or point-blank ask them in your videos or stories and see what they're interested in.
Tips for Creating High-Quality Content
Before you start creating social media posts, there are a few things you should keep in mind to make sure your content is high-quality.
Invest in Good Equipment
If you want to create first-rate social media content, you need to invest in good equipment. This includes things like camera, tripod, lighting, and audio devices. You don't need the best of the best, but getting the right equipment will make a big difference in the quality of your content.
Use Effects Sparingly
When it comes to social media content, less is more. Resist the urge to use too many effects or filters in your photos and videos. Using too many effects can make your content look cheap and unprofessional. Choose a multifeatured video-making tool and a photo-editing app to make sure your social media content is top-notch.
Make a Social Media Content Plan
One of the best ways to ensure your content is valuable is to create a schedule. Having a scheduler app will also help you stay on track and make sure you're creating and posting new content on a regular basis. Set aside time each week to brainstorm ideas, shoot videos, and edit photos. This way, you'll be able to consistently produce high-quality content.
Focus on Quality Over Quantity
When you're thinking of what to add in a post, take the time to create something that's truly great instead of just churning out something quickly. Brands usually rely on style guides that cover everything from color palettes to the tone of voice. A coherent content strategy will pay off and will help with brand recognition.
Ways to Promote Your Content
Once you've perfected your raw material, it's time to promote it. There are a number of ways to do this, but you should always make the decision based on your budget, line of business, and target market.
Use Hashtags
Hashtags are the obvious, but still a great way to promote your posts on social media. When you use hashtags, you make it easy for people to find your content and follow you. Use relevant hashtags that relate to your business or industry and watch your following grow.
Run Ads
Another great way to promote your social media content is to run ads. You can do it virtually on any social media platform, be it Facebook, Instagram, or Twitter. You can also integrate marketing automation software to ease your efforts. Ads are a great way to reach a larger audience and get more people to see your content. You can make them target the right people, so you'll have your goods promoted to those who are more likely to be interested in them.
Collaborate with Other Brands
You can join your efforts with other brands by guest posting on their blog, running a giveaway, or participating in a YouTube live stream. Alternatively, you can take advantage of the Instagram's recent feature and create a joint post with another account, and it will appear in the feeds of yours and that other brand's followers. For now, It works with posts and Reels.
Use Influencers
Having a celebrity to promote your products is not new. But in the 2020s, micro and macro influencers totally have turned this thing around. Influencers on Instagram and TikTok usually have a better connection with their followers, as they interact with them more. Thus, these social media content creators are a trustworthy voice who people listen to, and they will likely to check out your posts too.
How to Measure the Success of a Social Media Marketing Campaign
Whatever you choose to do, make sure you measure the success of your campaign, so you can see what is working and what isn't. There are a number of tools that can help you with this, including Google Analytics and Onlypult.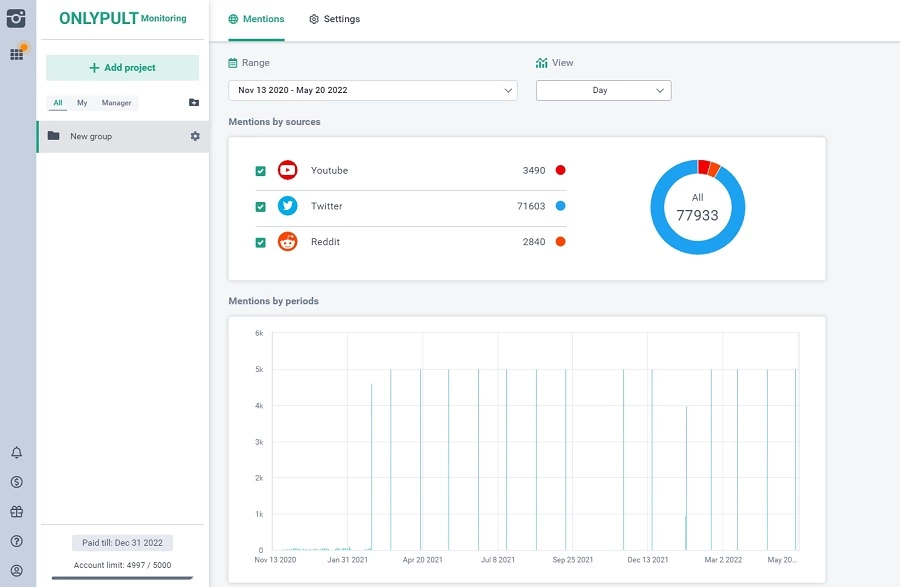 The success of a social media marketing campaign can be measured only if you single out one or several metrics important to you:
Number of likes or comments
Number of shares or retweets
Number of new followers
Number of leads generated
Amount of traffic driven to your website
Sales generation from social media campaign
Each metric has its own pros and cons, so it's important to select the right ones for your business. The critical thing is to track your progress and see if your social media marketing campaign is successful. If it's not, it's high time you made changes for improving your results.
Final Thoughts
Social media marketing is a great way to promote your business or product. By creating high-quality content and promoting it, you can reach a large audience and generate leads or sales. Use the tips in this article to create a successful social media marketing campaign. And don't forget to measure your results, so you can see what's working and what's not. So what are you waiting for? Start creating!