Recently a company called Mediascope has released a study that analyzes to what extent people are involved in using different social network applications and mobile messengers.
TikTok network has become iconic among the rising generation. Its audience is kids and teenagers aged under 22 years old. Moreover, this is not a tendency only in Russia but in the whole world. The world of active TikTok users has 500 million people.
What is TikTok
TikTok is a Chinese application. At some point the TikTok holders have purchased a similar service Musical.ly, they have combined both apps and now are developing them together.
TikTok is a service concept that is even hard to be described. Furthermore, if you are more than 25-30 years old it will be difficult for you to understand it and accept it. The service can be described as a social network, one of the key functions of which is the karaoke function. People open their mouths, dance, put on a show to the popular soundtracks in the background. TikTok has messenger functions and also a format of short videos similar to Snapchat.
As a result, the youth gets an explosive and interesting mix. They capture their versions of clips, humorous videos, and redefine movies. It's fun.
Every employer needs to be a marketer a bit. A service, video or, content can be only judged through the lens of your target audience's perception. So, if the 22-24-year-old audience is relevant for you, then you should note this service.
Nowadays TikTok has become a viral mainstream service all over the world. Since it has a unique concept and is difficult to be adopted by Facebook or Instagram, it won't end up as Snapchat. After Instagram and Facebook added Stories features, Snapchat started quietly leaning back.
Show business and TikTok
TikTok has been already noticed by the giants of different types. On one hand, these are celebrities such as Ariana Grande and other famous performers. They are integrating into the service, making duets with popular TikTok users, they are promoting their new albums in it. And it is a really great method: TikTok videos get dozens and even hundreds of millions of views.
Brands start paying their attention to TikTok.
Types of promotion on TikTok
There are three types of promotion on TikTok:
1. Official advertising. It has been recently announced. These are pre-roll ads played before the video. So far, TikTok is only creating its approximate media price list – the price of advertisement placement and, what is most important, the format of this advertising. But it has a great future ahead – pre-roll ads on this platform could be not less popular than on YouTube.
2. Cooperation with celebrities who are popular bloggers on TikTok. And such bloggers do really exist. Speaking of the worldwide, we can identify, as an example, the Croes brothers with their multimillion audience. Many companies actively cooperate with them. Brothers often promote products, brands, services, etc. This market is increasing.
Also, there are stock exchanges, including Russian-language ones, appearing on TikTok. It is not only a way of promoting the product, but also a way of monetization. TikTok doesn't have so much advertising as YouTube, Instagram, or other platforms, so its audience doesn't have a powerful anti-advertising barrier yet. So, this is the right time to place your advertisement and promote your products on the service.
3. Creating your channel. With respect to the content, this goal is not evident, but in the world, it is most common when a company engages a blogger that becomes its face on TikTok. He/She promotes products and generates interesting important content.
Gradually new approaches will be appearing. People will start using TikTok as their blog in a different manner, and it won't be necessary to sing or dance there. Maybe there will be interesting performance videos or some other type of creative activity. Now we are waiting, still trying it on, still experimenting and testing it.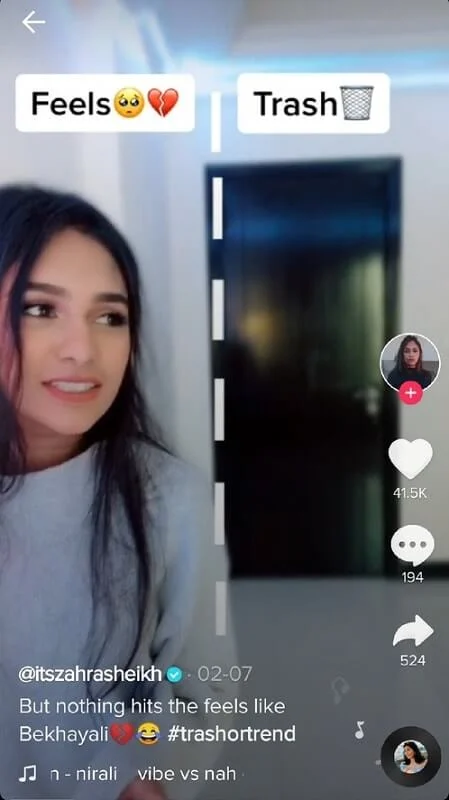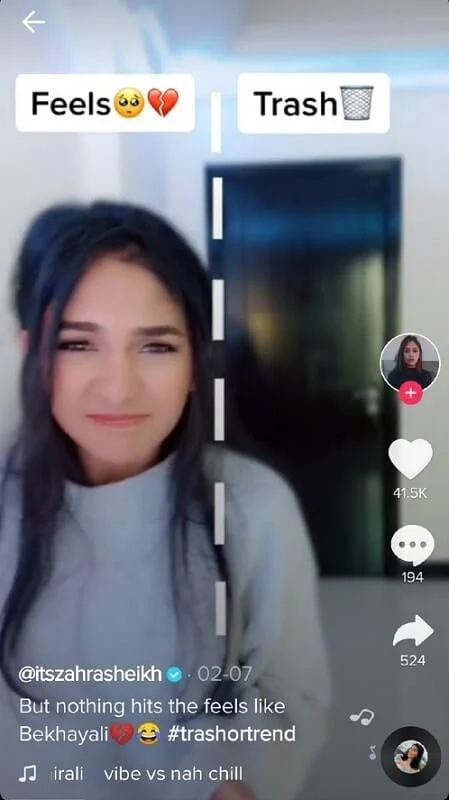 There are many opportunities to promote your blog here:
smart feed;
the feature of mutual duets (the format of mutual PR which is always relevant for social networks);
maybe, the feature of paid promotion of your channel will finally appear.