Idea pins
Welcome one of the new formats on Pinterest — pins with several slides that look like stories feed — such posts raise total views, as Pinterest promotes them actively, and carousels can help you share guides or step-by-step instructions.
The main feature of the idea pins is the last slide with a short description of your profile: you need to keep in mind that any user might visit your page after watching the carousel, so make sure you put effort into making this last slide.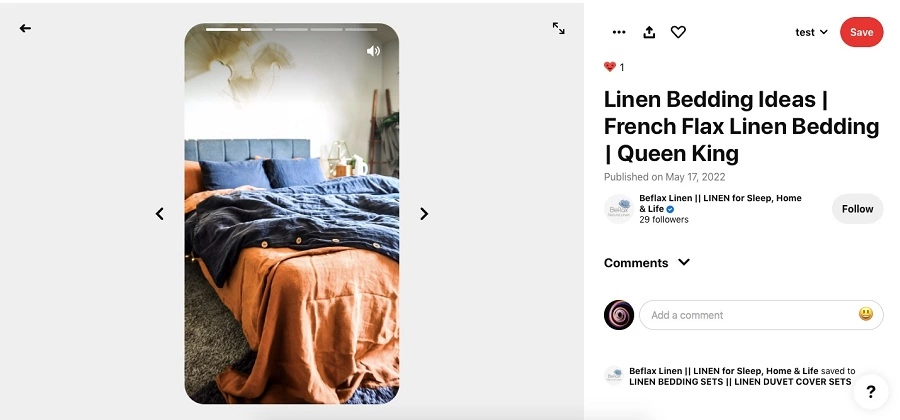 Video pins
Videos are not new, but their popularity is growing extremely fast now. A pin can be a common one with an animated image instead of a still picture. Video pins are an excellent solution for those making physical products, as you could show the whole production process.
Consider this format for your brand, but don't make videos only to post something — try this format first, analyze the statistics, and then decide whether videos are viable on your feed.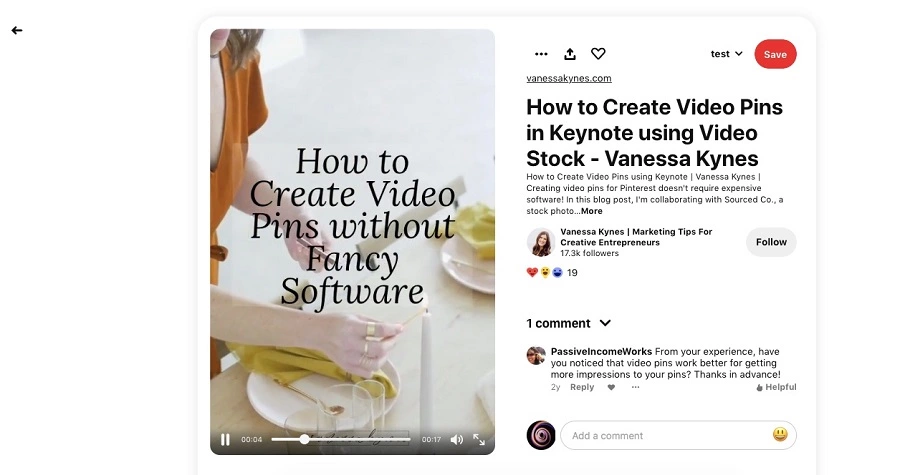 Try on
The Try On feature for product pins has been successfully developing lately. Pinners now can virtually try on products they find on Pinterest using augmented reality tools, like AR filters.
Pinterest creators
Pinterest is looking for Pinterest creators who will make content for their community and Pinterest users in general, inspiring them to green living. Pinterest will post editorials on sustainability, food waste minimization, and recycling.