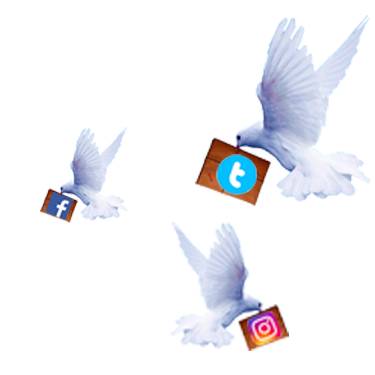 Cross-posting is a type of publications when you publish the same post on different social networks. Of course, at first sight, it seems very easy to make the same posts: it provides the activity of your other accounts and helps reach a big audience with one click. But there are substantial disadvantages together with the clear advantages.
Why it is not worth making the same post on all social networks
The target of a post is to deliver some information in an understandable manner. Every social network has its own format, and very often the functionalities of two of them differ at least a bit. For example, hashtags and tags work on Instagram and Twitter but are useless on Facebook.
If you see on Facebook a text which contains hashtags or tags, it is someone's poor cross-post example almost 100%.
Now almost all social media are integrated with each other and allow to associate an account of one network with the accounts of the others. For example, you can link your Facebook, Twitter, Tumblr or a couple of your other pages, depending on the region, to your Instagram profile: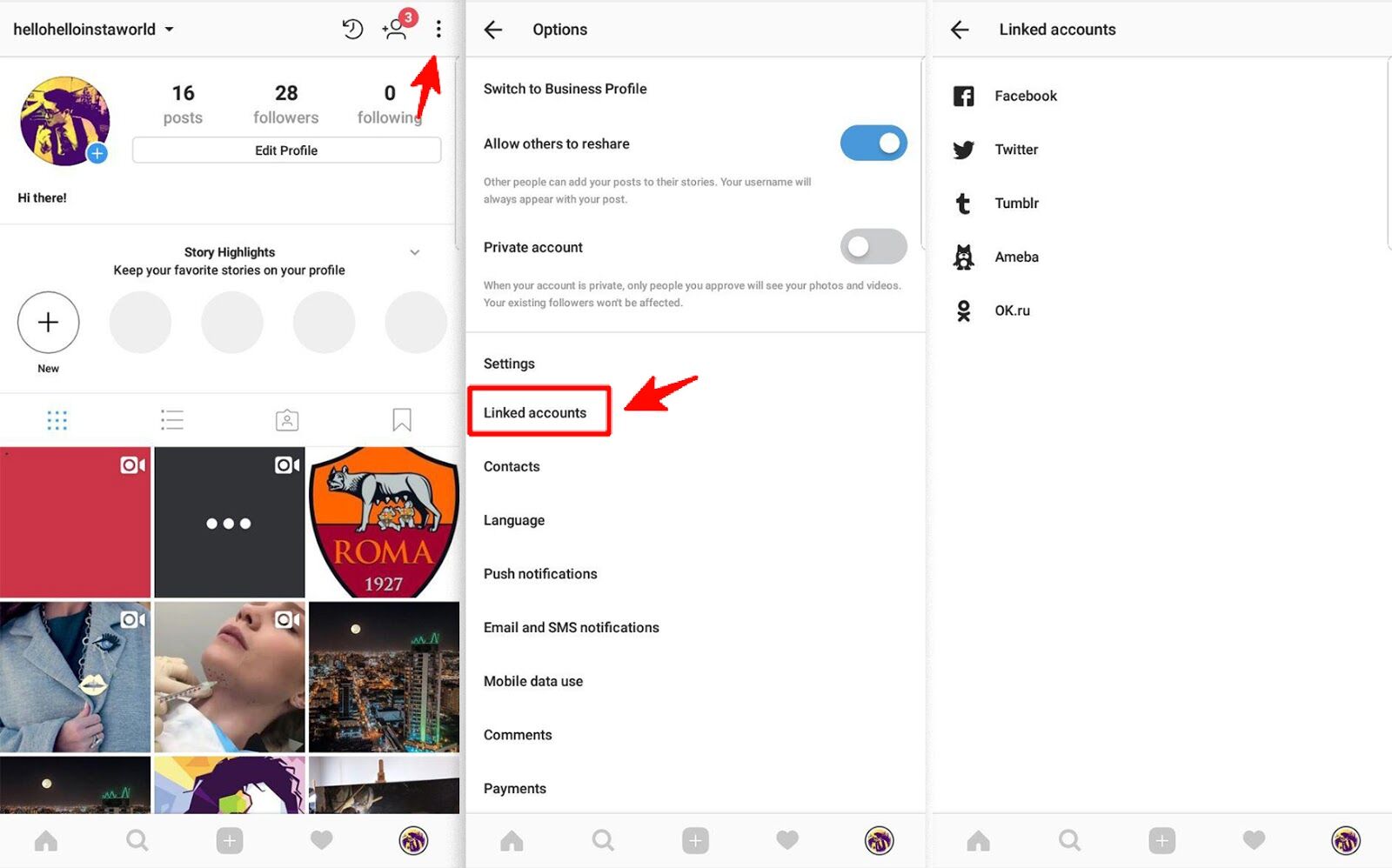 In theory, it looks nice: just link all your social network pages and work twice as more quickly, but in practice it will work not so well, to put it milder. If you tag users, it also does not always work, and your text may look sloppy, or you may tag people with the same login. For example, like this: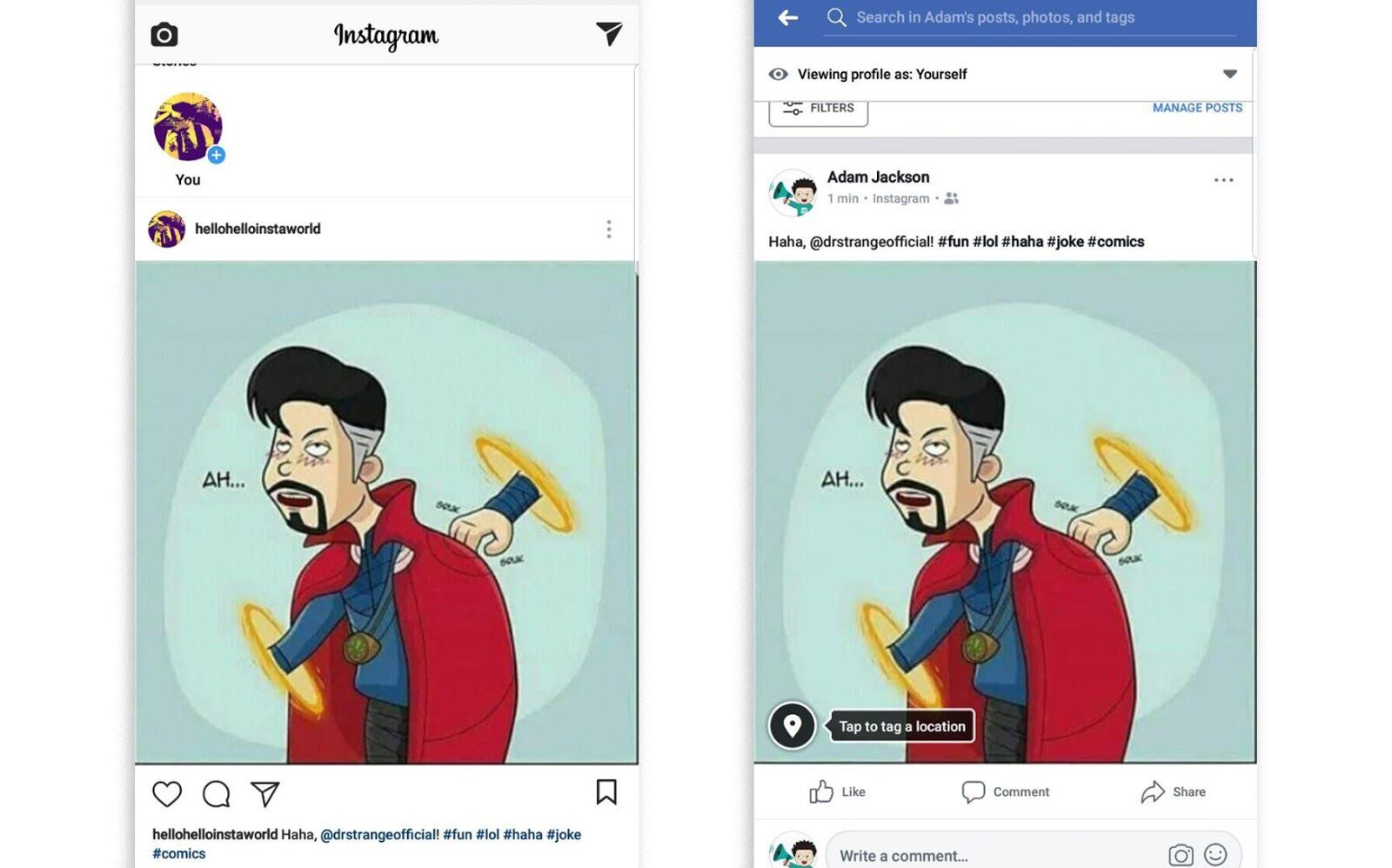 Besides, every social network has its own character limit; we told you about that in our article on how to make posts which your followers can't ignore – this is why it is so easy to make a mistake sometimes: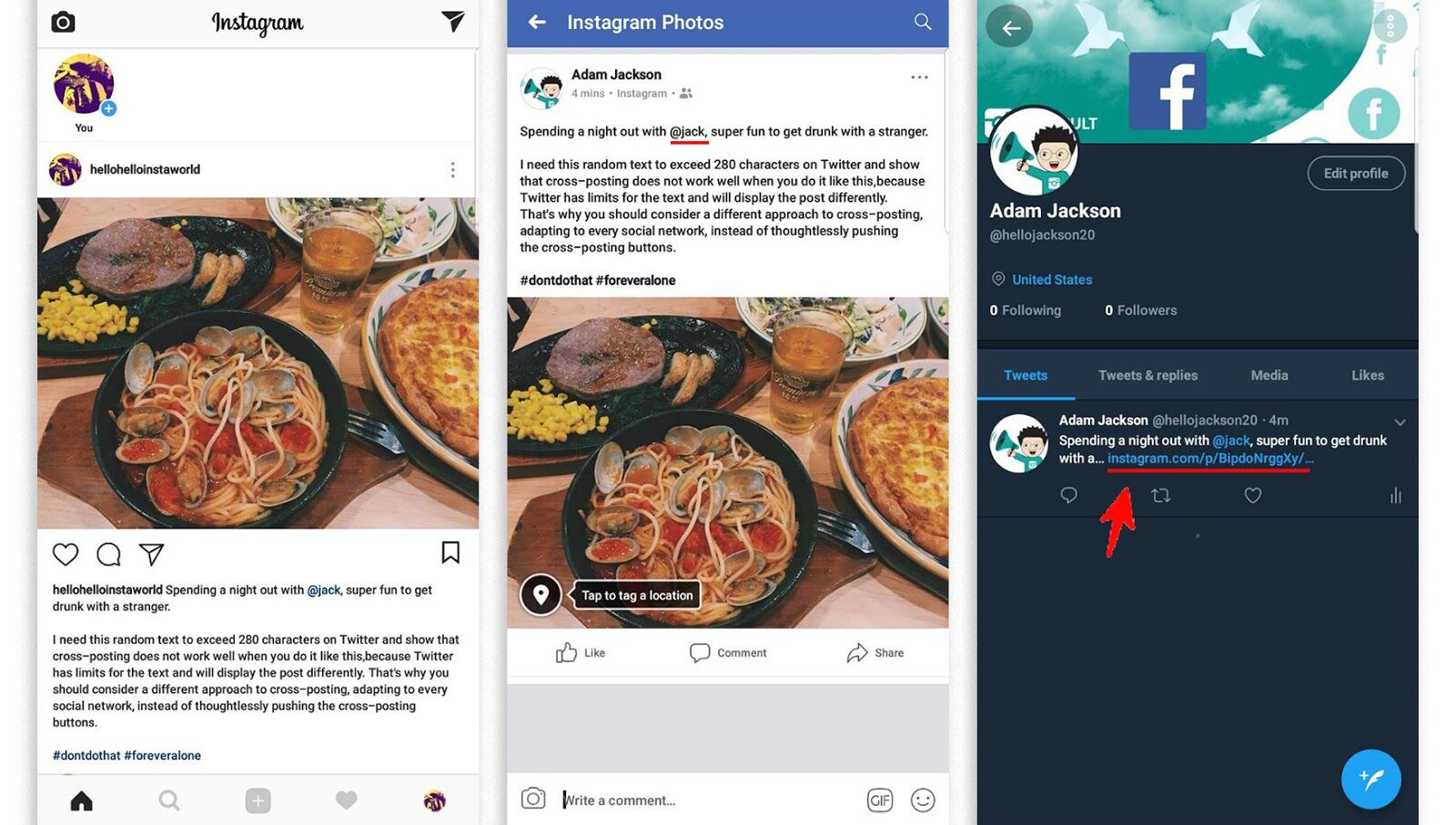 How to cross-post right?
Optimize posts for each social network
On Facebook and Twitter square format photos and videos look not so attractive as rectangular ones. Cut or stretch your images customizing them for each network to make the post look nice and neat and, therefore, attractive.
Text length
Take character limits of each network into account. Short posts on Instagram are read to the end more often than long ones, and on Facebook, you can write a bigger text. Write different descriptions for each platform separately – it works.
Observe social media posting scheme
It is recommended to publish 3 posts a day on Instagram, just 1-2 – on Facebook, and you can post even 10 times a day on Twitter. Do not ignore these rules – they are not out of thin air but resulted from social media research, that is why such the data are quite true and versatile. Observing these rules, you can create almost perfect cross-posts looking like this: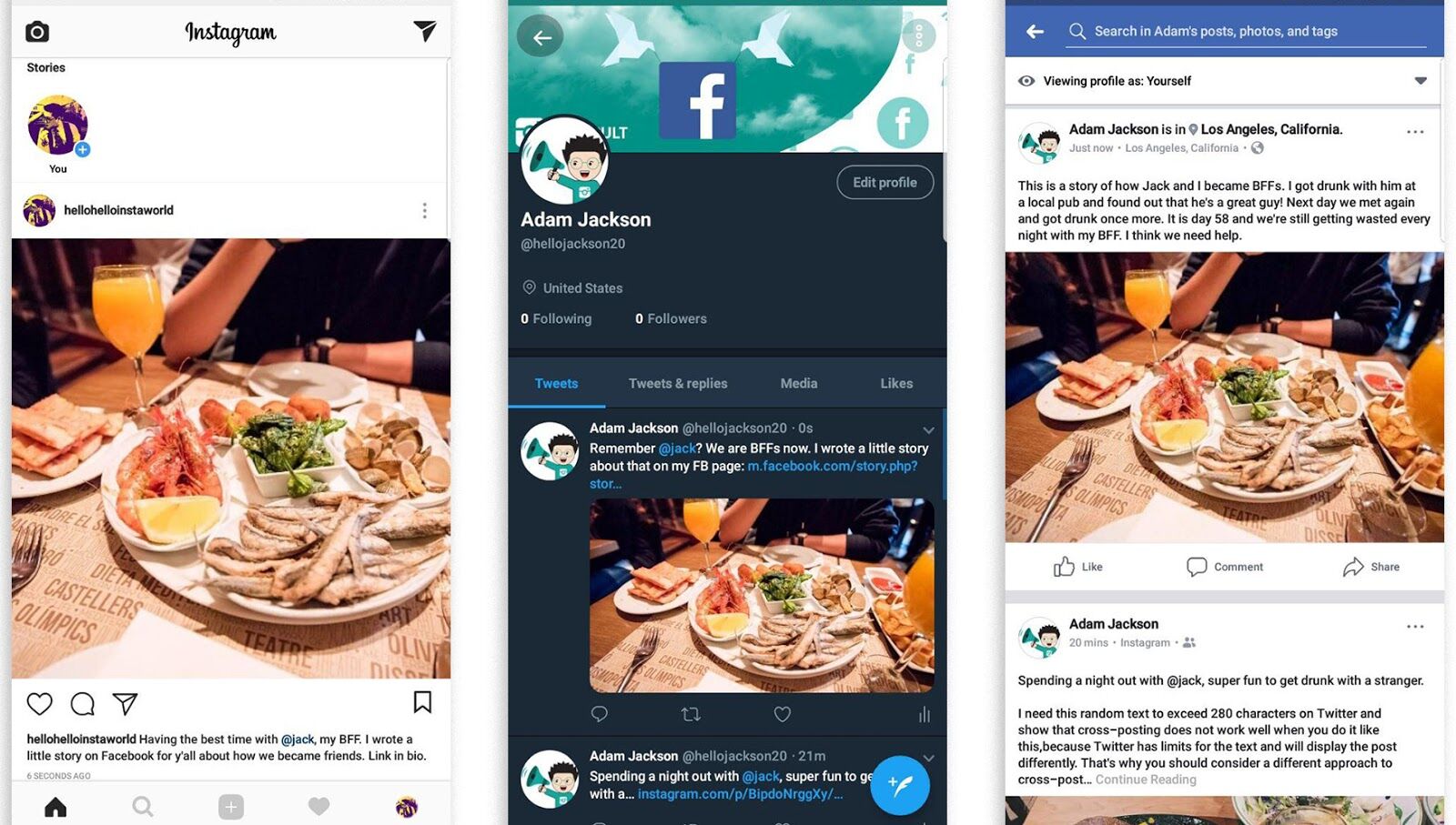 Soon full cross-posting and the support of other social media will be available on Onlypult (we will let you know without fail as soon as we finish testing the new functionality). And while we are developing our new features, try Facebook beta-version of scheduled posting via Onlypult and write at [email protected] if you need some features badly:
Related posts:
It's done!
Now you will be getting some good news from us!
Subscribe fail