Finally, it's time when you have to place advertising on Instagram. Well, but what kind of advertising? Photo or video? An ordinary square picture, a carousel post or a rectangle picture? And what size should be chosen for Stories advertising images? In this article, we will give you answers to all questions on how to choose an advertising format that will work.
Photo
From March to September 2017 the number of advertisers on Instagram increased twice – from one million to two million which proves once more the efficiency of the advertising on this social network.
Initially, the platform allowed to publish just one photo per post and this format has still been the most popular one, that is why it is worth starting with.
There are three types of placing single-post photo advertising:
Album format allows posting a picture of 1200 * 628 pixels with 1.91:1 aspect ratio. According to a search of the Chicago School of Media Theory, this method is perfect for pictures of mountains, steppes, prairies or beautiful nature views. Besides, one-photo format works well for cafes, restaurants, and bars to show their interior to potential customers, or publications and websites for which it is more advantageous to show a wide picture. An excellent example is – the advertising of The Economist: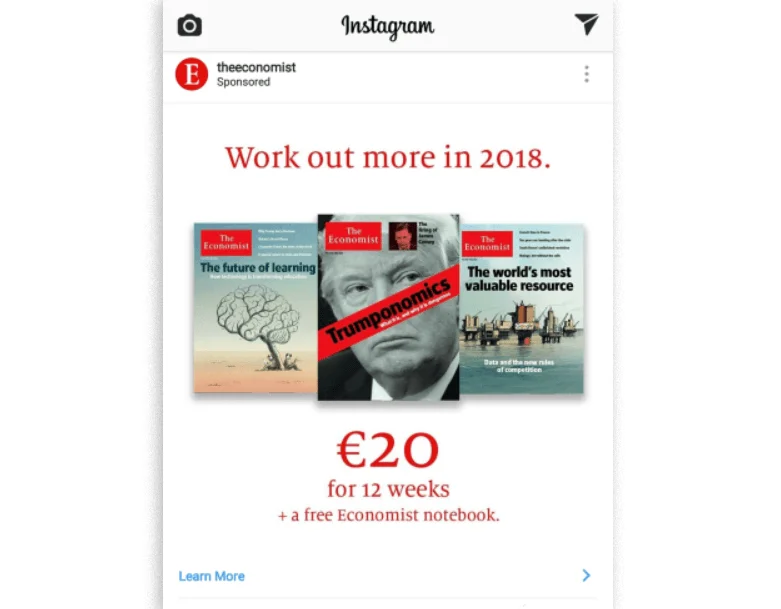 Classic square format – an obvious choice of classics lovers. Square images show goods in a very beneficial way, but in general, it is relevant for practically any type of advertising. The minimum recommended size is 1024 * 1024 pixels:

And what are we without vertical photo format? The recommended size for such type of advertising is 600 * 750 pixels with 4:5 aspect ratio. Now, this ratio is replacing the standard square format little by little, because it is possible to place advertising posters this way and to show high objects in a beneficial way, as well: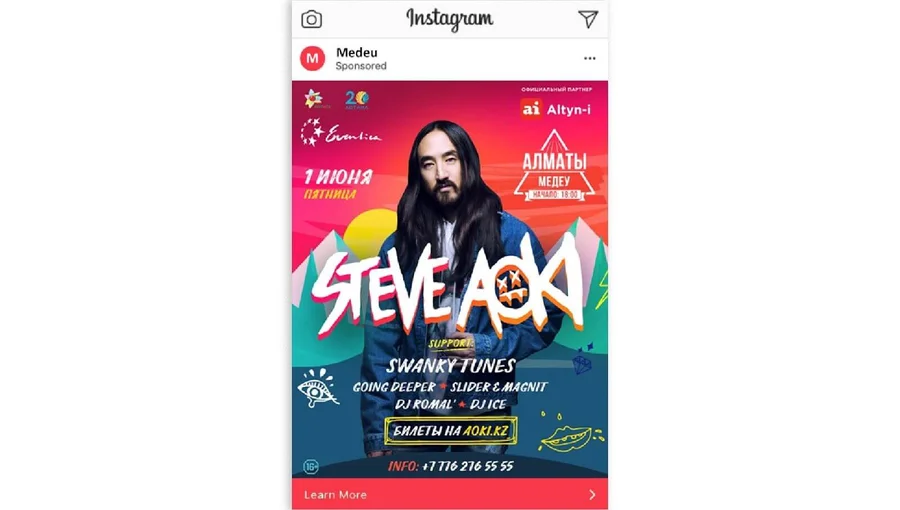 Video
Here the aspect ratios are the same as for image posts. The aspect ratio of the album format video is1.91:1 and the minimum picture size should not be less than 600 * 315 pixels. Any video can be of from 3 to 60 seconds long: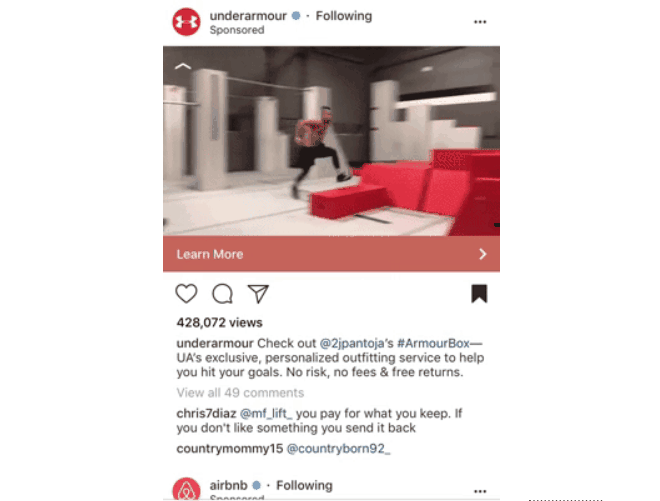 The minimum size of a square format video is 600 * 600 pixels: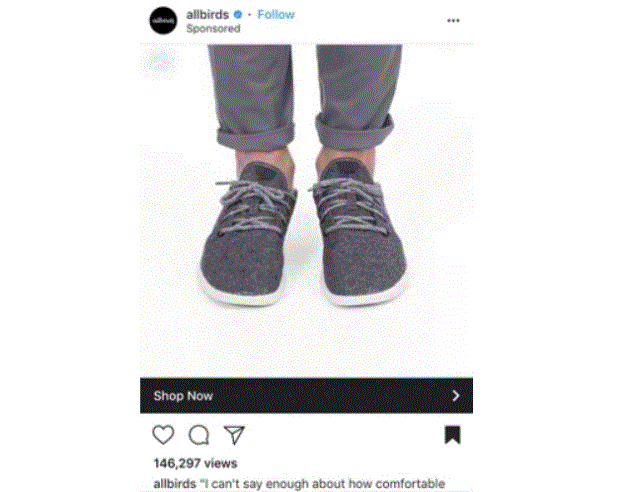 Vertical format video. The size – 600 * 750 pixels, the aspect ratio – 4:5: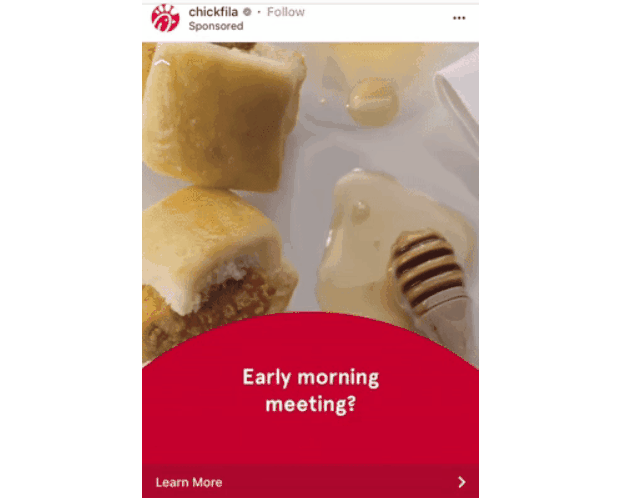 Stories
Your future Generation Z customers see more stories than usual posts: it happens not only because of the new Instagram algorithm. After Snapchat launching, Stories appeared practically on all social networks: now they are on Facebook, WhatsApp and a lot of other platforms. By the way, Instagram Stories are 3 times as popular as Snapchat disappearing publications.
The recommended size for Stories advertising is 1080 pixels wide and 1920 pixels high, the aspect ratio – 9:16.
You can publish advertising in the form of .jpeg or .png format images, or videos of from 3 to 15 seconds long in the format of .mov or .mp4.
By the way, if you make a video, add subtitles, as well, because the overwhelming majority (85%) starts watching videos with no sound.
Carousel (Gallery)
This is a perfect format if you want to advertise not one but several types of goods or services. You can publish from 2 to 10 images (and videos) in one post. The size is classic square: 1080 * 1080 pixels.
The requirements of the video size are a bit lower: the minimum size is 600 * 600 pixels. You can also add 2 to10 videos of up to 60 seconds long.
We have a wide choice, and only the experience will show what works better. Do you want to know which format to stick to? Go to Analytics in your account and see what type of posts has the largest number of interactions. Using this data, you can choose the most relevant advertising format and reach the targets of an advertising campaign.