Our product development is a very eventful process! We always have a great deal to do and things already done. So, we cannot wait to tell you about the most significant features already released.
Onlypult account settings
We have added several new settings and redesigned the old ones a bit.
Photo and name
Now you can personalize your account by adding a photo and name: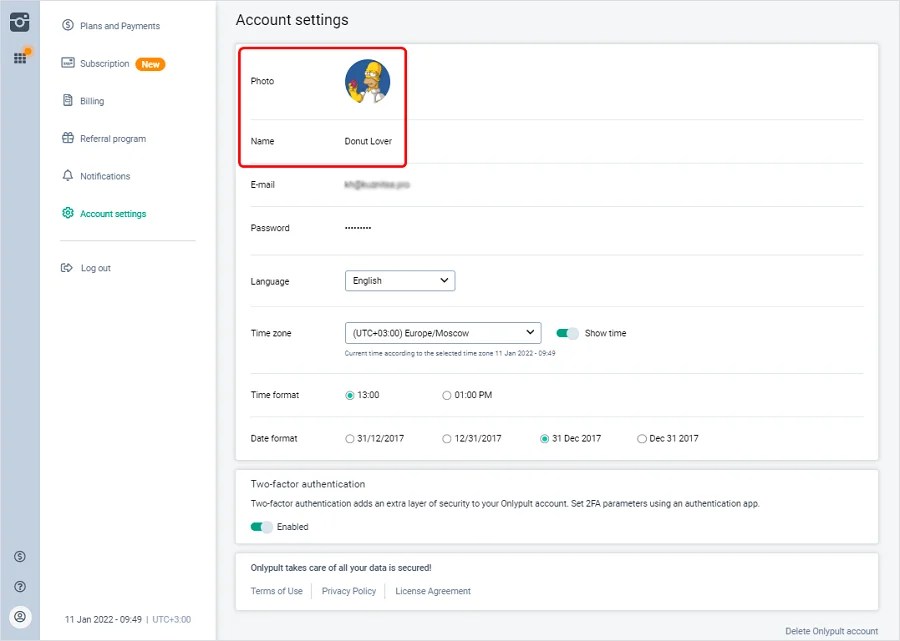 2FA
We added a two-factor authentication feature (2FA) to protect your accounts. You can enable it by switching on the toggle in the account settings and following several guidelines on the screen.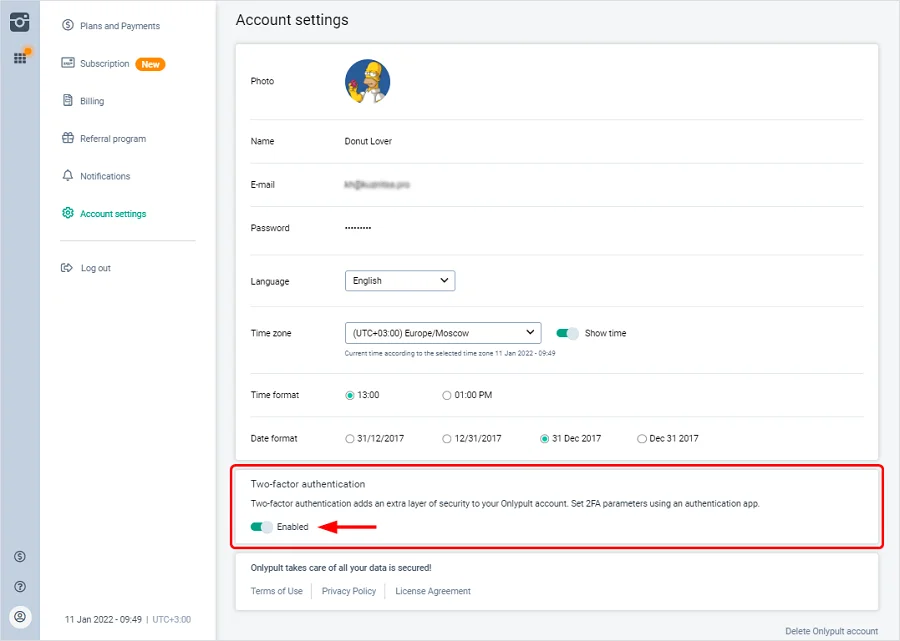 Onlypult Posting
Direct Pinterest posting
Now you can add your Pinterest account and post pins automatically! You do not need a mobile app for this anymore! Learn more from our special article.
Displaying Facebook page or group ID
Suppose you have Facebook pages or groups that look alike and have similar names. To make your work with such objects more comfortable, we decided to display their ID or username (only for pages) under the name:

An ID or username is always displayed in the Adding account form. But you can opt to show or hide them on the Account list left board, in the Post form, and for cross-posting by switching them on/off in the Facebook account settings: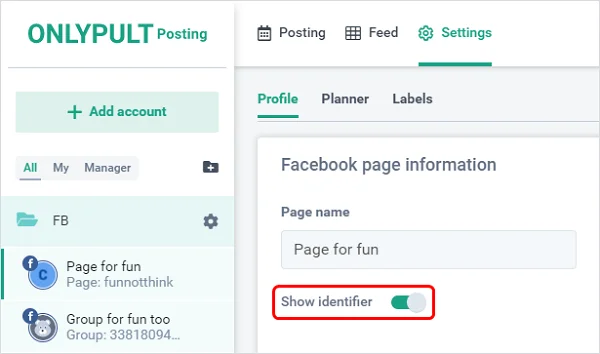 Onlypult Builder
New! Page templates
Our pre-designed templates will help you publish a new mini-site in minutes, understand better how to use various Builder tools, and give new page design ideas.
New Working hours block
Use this block to place a working schedule of your company on the page: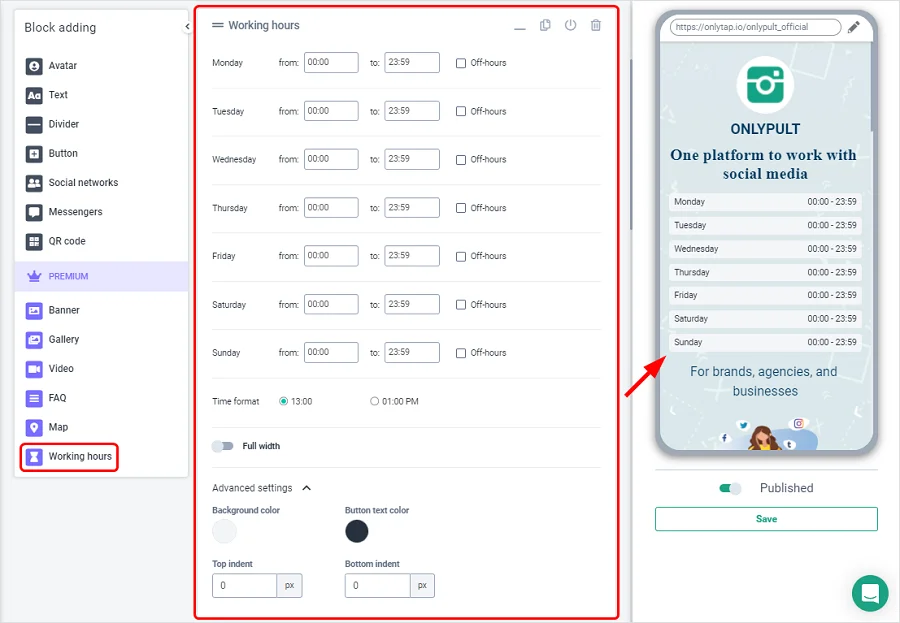 You can change the color of the text and lines and the block width (the Full width feature).


* The block is available for the PREMIUM plan and upper ones.
Extended page analytics
We have complemented our basic analytics (page views and link clicks) with the following new data:
Sessions by country (visitor's location);
Visitor's device type;
Visitor's operating system and browser;
Browser language;
Referrers (traffic sources).
You can see all data for the desired period as easy-to-use infographics: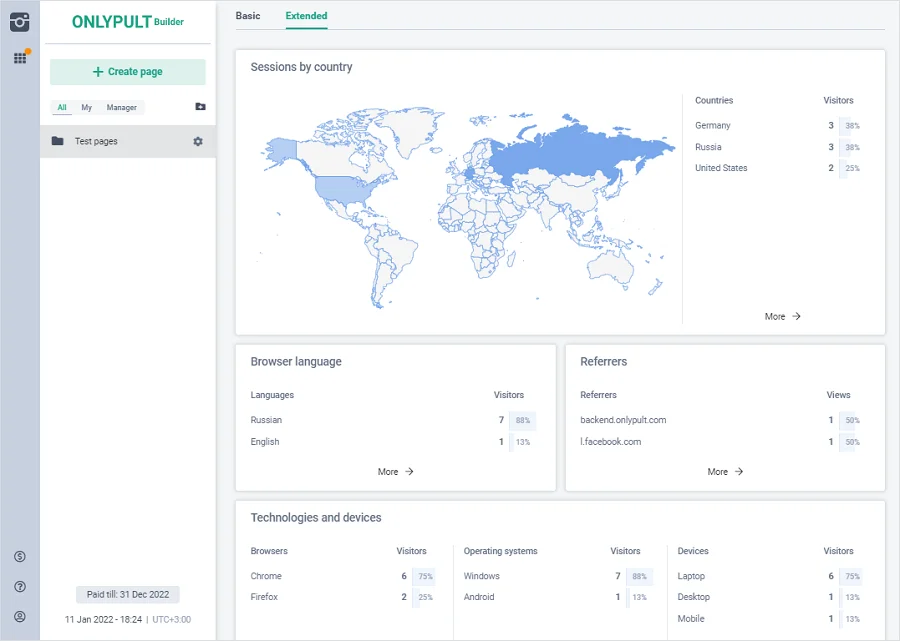 * The block is available for the PREMIUM plan and upper ones.
The Gallery Block transparent PNG background bug is fixed
Transparent PNG backgrounds are displayed correctly in the gallery now.
iOS mobile app
New social networks
We have added to our list of available social networks. Now it is the same as in the web version.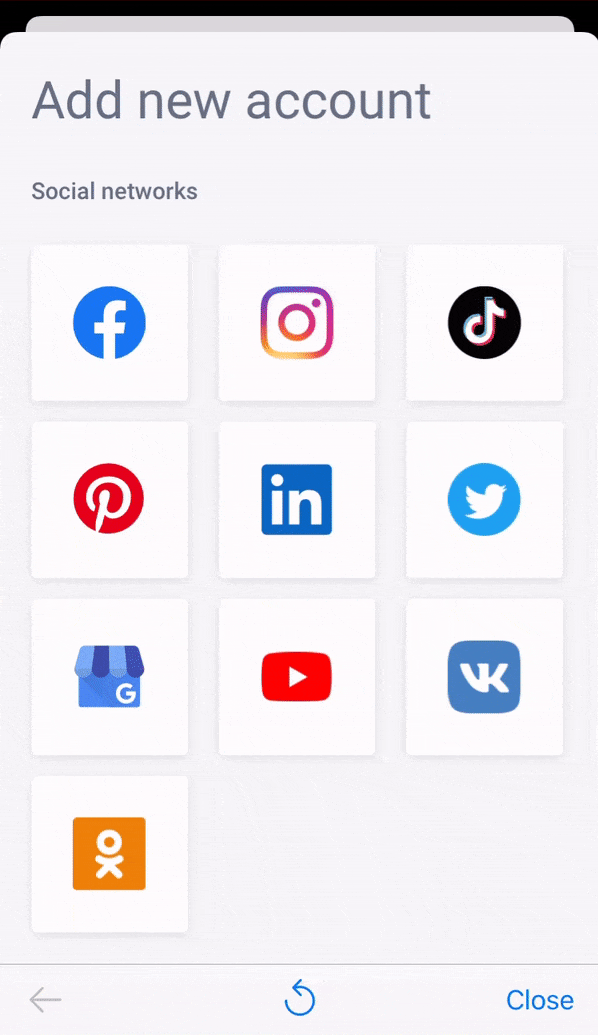 Logging in with Apple ID
We added one more way to log in to Onlypult. Now you can also use your Apple ID in addition to Google and Facebook accounts.


A new terrific release is coming soon! And it will probably surpass a recently upgraded iOS mobile app and even our new product for broadcasting! ?