Today, videos are becoming the most popular content, and YouTube takes second place in the most popular social networks list. As a result, more and more people are interested in creating video content, and viewers are still interested in watching the most exciting clips. Thus, SEO YouTube algorithms are developing, and they become different from regular SEO.
In this article, we have collected all the basics you need to know about YouTube SEO and some tips and tricks you can use for growing your channel.
Why Does Your Channel Need SEO?
First of all, let's say that YouTube SEO has the same goals as regular SEO: making your content visible online and helping your target audience find you. So how can it work for you?
A good SEO strategy can help you attract new viewers, increase the number of your subscribers, and drive traffic to your website or other social media.
You need to consider SEO YouTube algorithms if you want to grow your channel and monetize it then. Optimization can also come in handy in case if you are making great content but don't know how to reach your target audience.
For the best result, you need to optimize both channel info and videos with keywords by adding them to titles, descriptions, and tags. As it might seem overwhelming at first glance, we have prepared a YouTube SEO tutorial for you. You can follow the guidelines below to increase your chances of reaching the top of the YouTube rank.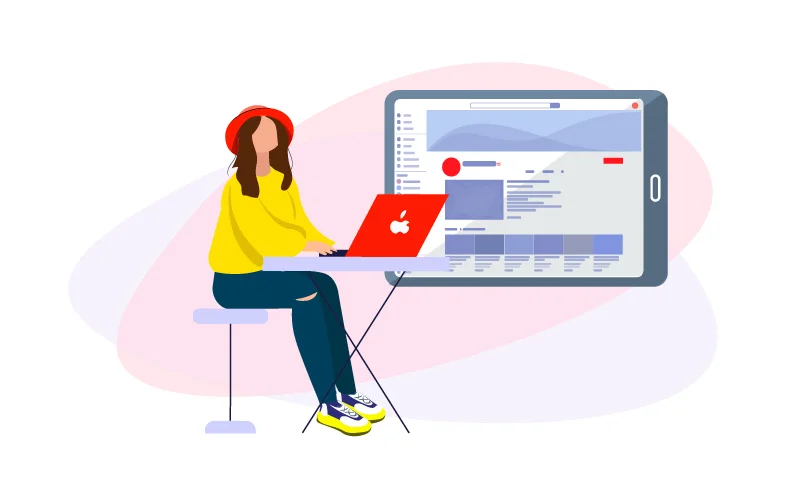 Channel Optimization
It is necessary to optimize your channel info so that people who visit your account for the first time can quickly understand who you are and what content you create.
Channel Name
The first thing viewers see is your channel's name. It should be short, eye-catching, and memorable. You can include your name or nickname in it, mention the main topic of your videos, and add a relevant keyword from your sphere. However, you should avoid overloading the channel name, considering that people should be able to remember it from the first glance.
Channel Description
The description should include several sentences briefly describing who you are and what you do. Consider adding from two to four relevant keywords to the description, but remember that it should look natural, so don't overload it with keywords. One more essential point – people are more likely to read short texts, so they will probably not click the "Read More" button. Knowing that, place the most valuable information in the first three lines.
Channel Trailer
A trailer is a video on your channel's main page; it is the first video people see when they visit your channel. Thus, a trailer should depict what kind of content you produce. It can also be a small presentation introducing you as a personality with a few words about why and for what you run your channel. The optimal length for such a video is about a minute.
Playlists
Playlists can help you organize your content so that viewers can easily navigate your channel and find videos they are interested in quickly. What are your benefits here? People are more likely to follow channels that are convenient to navigate. If videos aren't organized properly, viewers might feel confused and decide not to spend their time looking for a certain video they need among dozens of other clips.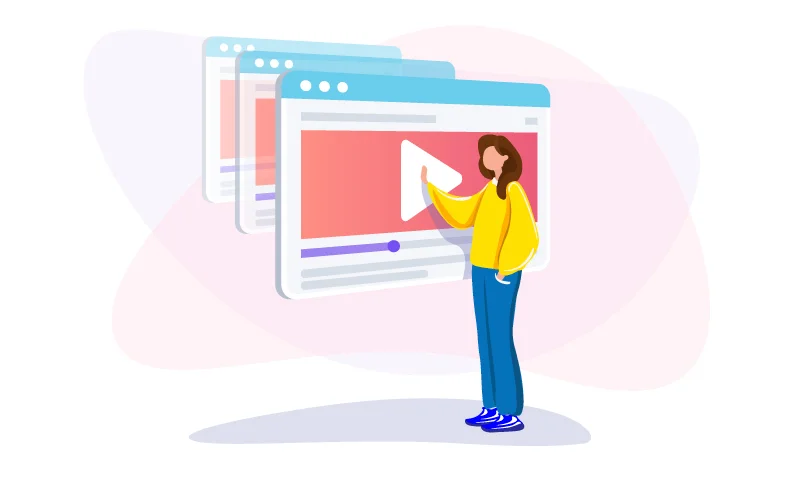 Content Creation
When the channel is optimized, you can pass it over to the content itself. However, optimizing content starts from making high-quality videos that will be attractive for users. As YouTube rank considers such factors as the number of users who watched the video to the end, it is necessary to make your content eye-catching so that people want to watch it to the last frame. Here are a few tips that can help you make your videos more exciting.
Choosing Topics
The first step is to pick suitable topics for videos. It would be best to choose themes you are interested in; your interest can make content much more engaging. Another crucial point is to make sure these themes are relevant to your target audience. It can be a good idea to analyze search inquiries in your field and frequently asked questions, or you can directly ask your viewers if they have any questions they would like you to answer. You can also monitor your competitors' channels to look for topics they haven't covered yet.
Shooting
The next step after choosing a topic for a video is shooting this video. To shoot good footage, you don't need a kit of professional equipment. Your phone can work well when it comes to the camera, as most modern smartphones are equipped with quality cameras. However, you need to think about the lights. It is possible to use only natural sources of light, but if you are going to shoot at night or in a dark location, you may need professional lights. Also, consider purchasing a microphone to make the sound as good as the picture: they are equally important, but your phone's microphone can be not so good.
Post-Production
Editing footage is just as important as shooting: it can improve your video or completely spoil it. First of all, you need a reliable tool. Depending on your preferences, you can choose an online or desktop program. If you are a beginner, you can start with online services as they are usually easy to use and don't require installation on your computer. For example, you can try Fastreel Video Editor that has impressive functionality, or Lumen5 that offers an extensive choice of templates.
While editing, you need to remove all unnecessary fragments considering the pace of the video. It should be dynamic but not too fast. You can also add music and work with the original audio to make it quieter or louder and remove noises. One more good idea is to adjust colors or simply add filters. But avoid overloading videos with filters and other effects – it should look natural and smooth.
Ideas and Tips
Make it shorter. According to studies, people prefer videos under five minutes long. And if your video is from one to two minutes long, more than half of the users would watch it to the end. So you can remove all the parts that aren't necessary without any doubt.
Use templates. Templates are short ready-made clips that already have fully designed frames with animation, stickers, text, and background. You need only to add your media files, such as photos or videos. As a result, you will get a colorful clip. It can be an excellent variant if you are a beginner or if you just need to make a video very quickly.
Shoot various types of videos. It would be best if you created a content plan that combined such content types as informational, engaging, entertaining, and other videos. It can help your audience not to get bored.
Try animations. Animation videos can be an interesting alternative to regular video content. Such videos can help you awaken your creativity, and maybe you can find your unique style in this very format.
Content Optimization
After creating content, it is time to talk about optimizing it. There are several vital points for you to take into account.
Picking Relevant Keywords
First, you need to pick keywords you will use for your videos. For this purpose, you can use a YouTube search: just start typing a word or a phrase in the search bar, and YouTube will offer you the most popular keywords related to what you were typing. Also, you can use the Google Trends tool to figure out what are the most popular search inquiries worldwide.
Titles, Tags, and Descriptions
These are fields where you need to use the keywords you have picked. The title needs to explain what this video is about in a few words, so think about your clip's main idea – and this will be the title. It should include one most relevant keyword related to the video's topic. The description can consist of two or three sentences, each of them should also contain a keyword. And tags should better include from 6 to 8 keywords.
All of this information helps the system understand the subject of the video and recommend similar videos to users interested in this content. Thus, if you optimize titles, descriptions, and tags, you increase the chances that YouTube will recommend your videos.
Uploading Videos
One more essential thing is to make sure that the video you are uploading has a keyword in its filename. YouTube SEO algorithm considers filenames while ranking videos, so it is much more efficient to upload a file named "seo-youtube-strategy.mp4" rather than a file named "13234653.mp4".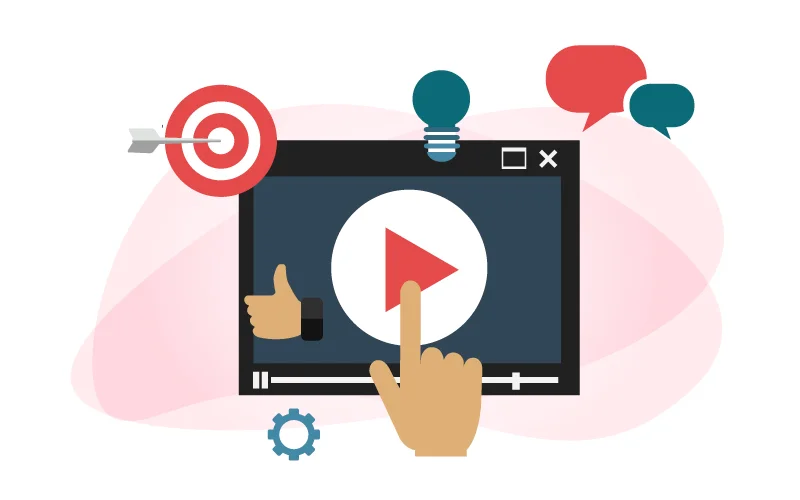 SEO for YouTube Trends
Finally, when you have all the basics, we come to trends in YouTube SEO. These trending tricks can help you get more views and subscribers.
Subtitles
Many people today prefer watching videos with the sound off for different reasons. So if you want your content to be relevant for the wider audience, consider adding subtitles so that users who don't switch on the sound would not miss any information.
Cards and End Screens
These are visual elements at the end of the video that invite a user to follow the link or watch another video. Cards and end screens can contain links to your channel, website, or social media account, links to other videos or playlists, or they can even be poll cards with the opportunity for viewers to vote or answer a question.
Categories
Categories help users navigate YouTube and look for interesting content based on the topics they are interested in. For example, if you categorize your video under "Advanced settings," YouTube will group it with similar videos and recommend it to users interested in this kind of content.
Thumbnails
Thumbnails are the first things people notice when they look at the search results, that is why they should be eye-catching and make people want to watch this video. Though it is not the best idea to take a frame from a video as a thumbnail, you can create custom thumbnails with colorful images and add text to them. Canva can work perfectly for this purpose as it is a free tool for creating designs.
CTA
Call to action is a critical part of your video. Unfortunately, most people forget to subscribe to an interesting channel or like a video even if they really like this video. So it is a good idea to ask your viewers to like and comment on a video, subscribe to your channel, or follow you on other social media. How can this work for your SEO strategy? YouTube rank considers the number of likes and comments, so when users interact with your content, they help you raise it in search engine results.
Promoting Your Channel
Promoting your channel on other platforms can help you drive traffic to the channel, attract the audience's attention to your content, and get more interactions with your content. That is why promotion can also be considered one of the SEO techniques.
You can share links to your videos on social media and invite your subscribers to visit your channel, and it can be a good idea to place the link to the channel in your bio on other social media. Also, you can share links to your YouTube content on various forums related to your content topics and add a link to your email signature.
Conclusion
YouTube ranking is based on the popularity of the content among users, so the best way to optimize your content is to make it attractive for your target audience. Remember that people prefer high-quality, well-organized, and original content, use small hacks and tips from this article, and you will have much more chances to become a top blogger.